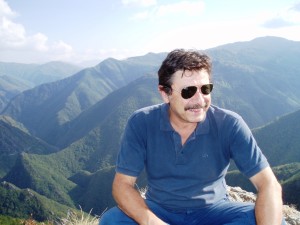 Alberto Morisetti
Nonclinical Pharmatox Consultant
Master Degree in Biological Sciences
Professional Association of Italian Biologists,(ONB)
European Registered Toxicologist (ERT)
Italian Society Toxicology (SITOX)
Pharmaceutical Industry Association (AFI)
European Society Toxicology (EUROTOX)
Present occupation:
Nonclinical Pharmatox Consultant
Scientific Advisor Toxicology at PharmaSafe SA
Nonclinical Development Advisor  at Tixupharma
Professional experiences:
In-person support at FDA meeting (2014)
Nonclinical CTD review for NDA, planning and monitoring nonclinical studies (2010 to present)
Due diligence anticancer preclinical projects (2010 to present)
Peer reviewer for Contrast Media and Molecular Imaging (2012)
Expert opinion for pre IND FDA meeting (2012 to present)
Auditor clinical studies bioequivalence (2012)
Expert Opinion on impurities toxicological evaluation by (Q)SAR / read-across techniques
Previous experiences:
2008-2009 Cell Therapeutics, Europe Bresso (MI),
Toxicology & Animal Care Director.
In charge of managing Toxicology of oncology projects:
issuing non clinical development plans in view of regulatory requirements
conducting intramural GLP and exploratory toxicology, and safety pharmacology studies
monitoring extramural GLP studies
reviewing/approving technical documents (protocols, reports, SOPs)
issuing regulatory documents (IB, CTD, IND, etc)
responsibility of Animal Facilities, authorization of Ministry of Health for animal experiments
2006-2008, Bracco Imaging
Head of Pharmatox and Imaging Laboratories at the site of Colleretto Giacosa (TO). Group constituted of two Units (PharmaTox and Imaging) each headed by a senior scientist. PharmaTox comprised of three Laboratory heads and three technicians with the same functions as in the previous location. Imaging devoted to screening of new molecules for imaging by magnetic resonance in rodents and efficacy/distribution studies. Comprised of two scientists, one senior technician. The function refers to the Head of Research Center and interacts with Quality, Regulatory, Chemistry, Manufacturing. In charge of Dept budget and organisation of non-clinical development plan of new compounds, both by performing in-house studies and on contract (CROs, Universities). Review of study documentation (protocols, amendments, reports) and interactions with Study Directors, Principal Investigators, Quality Assurance Unit. In charge of documentation for registration (summaries, Expert Report, IMPD, IB). Team member/team leader in development teams 1998- 2008. Frequent interactions with other Company Research Centres in Princeton (US) and Geneva (Switzerland). Meetings with health authorities: FDA (2002, 2005), MPA (2004), ISS (2004, 2005) for IND, NDA meetings. Responsible for the Research Projects and responsible for the experiments in the authorization by the Ministry of Health for animal use. Nonclinical Expert as per Annex I of Directive 2001/83/EC.
1999-2006, Bracco Imaging, Milan
Head of  Pharma-Tox Development (group of 20 people) and Head of Test Facility (Direttore Centro di Saggio). GLP-compliant Test Facility, recognised by the Italian Ministry of Health, for toxicology, pharmacology and pharmacokinetics. Staff  (1 Senior scientist, 5 Professionals, 14 technicians) organised in three main Sections: Toxicology, Pharmacology and Pharmacokinetics. Additionally, a small group of cell biology and animal models. Service functions: Animal Care Unit, Archives and Documentation/ Regulatory pharmatox, Secretary.
1988-1999, Bracco SpA, Milan,
Head of  Toxicology Labs, performing in vivo and in vitro GLP and exploratory safety studies. In charge of protocol, reports, SOP supervision, coordination of Study Directors, contribution to regulatory documentation (Expert Report, IND, etc)
1984-1988: Smith-Kline Beecham Zambeletti (Milan): general tox, GLP, reporting, biometrics
1983-1984: Farmitalia-Carlo Erba  Research Center: teratology
1981-1983: toxicologist at DOW-Lepetit Research Center in Gerenzano (Milan): general tox, teratology, GLP.
National working groups:
Since year 2004 national roundtable for revision of DL116/92 (pdl5442- on. Schmidt) and subsequent modifications (pdl C.1842/S.53 on. Della Vedova) as company delegate in Farmindustria; Since year 2004 company delegate in Federchimica Technical and Scientific Department, Safety, Health and Environment Service, focused on REACH