Nonclinical Development of SME anticancer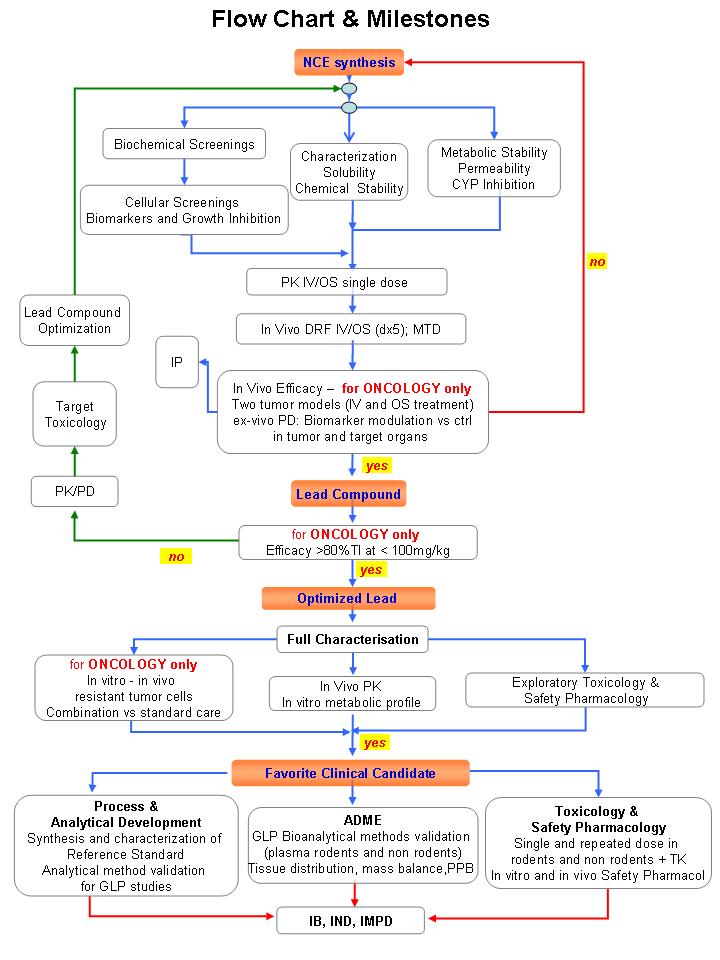 Nonclinical Drug Development is a complex and long process that should be carefully planned to avoid waste of time and money. Experience in all fields from discovery to submission is essential to achieve the results. However, small/medium companies may not have the required expertise in specific areas, which are rapidly evolving following scientific and regulatory progression.
Investigational techniques, such as in vivo imaging, target-oriented analytical and morphological analysis, in-silico structure-activity relationship are worked examples of  fast ways to proof-of concept.
Again, these areas, as well as the formal regulatory studies are not all available at the company's facilities and Contract Research Oganizations (CRO) are often employed to carry out studies on contract. Although almost all of them are well-equipped and experienced to both exploratory and formal pharmatox/ADMET studies, they retain particular areas of specialization and accurate selection is necessary to suite the experimental design to the characteristics of your compound. Last but not least, cost-effectiveness should be also evaluated to give maximum value to your research at reasonable costs.
Consultancy in the design and management of nonclinical development plan, with strategic advice on experimental and regulatory issues:
Up-to-date techniques selection for safety/proof of concept
Study planning (GLP/ non-GLP), selection of laboratories Contract Research Organisation (CRO) based on cost benefit analysis and specific experience
Study monitoring (onsite/offsite) from protocol to experimental phases up to final report for GLP compliance
Data interpretation and review of study documents
Review of reports and regulatory documentation for Expert Opinion to reply questions from regulatory authorities
Consultancy for non-clinical sections of regulatory documents (IND, IB, CTD)
Consultancy for meetings with regulatory authorities
Literature analysis to support product/ litigation issues